* Fence, Mixed techniques, Paper, mirrors, paint
This work was created in December 2010 for Studio 13-16 of the George Pompidou Art and Cultural Center. Measuring 2 meters by 1.40 meters, it represents the tarmac road of an enchanted and lush city.
It is composed of 16 independent triangular paper columns, each on separate pivoting feet. When all the columns act together, they offer a design that varies as the triangular columns swivel.
There are three designs to experiment with, alternate, coordinate, compose :
The first is made of hand-painted stickers, with a « pointillé » or stippling effect.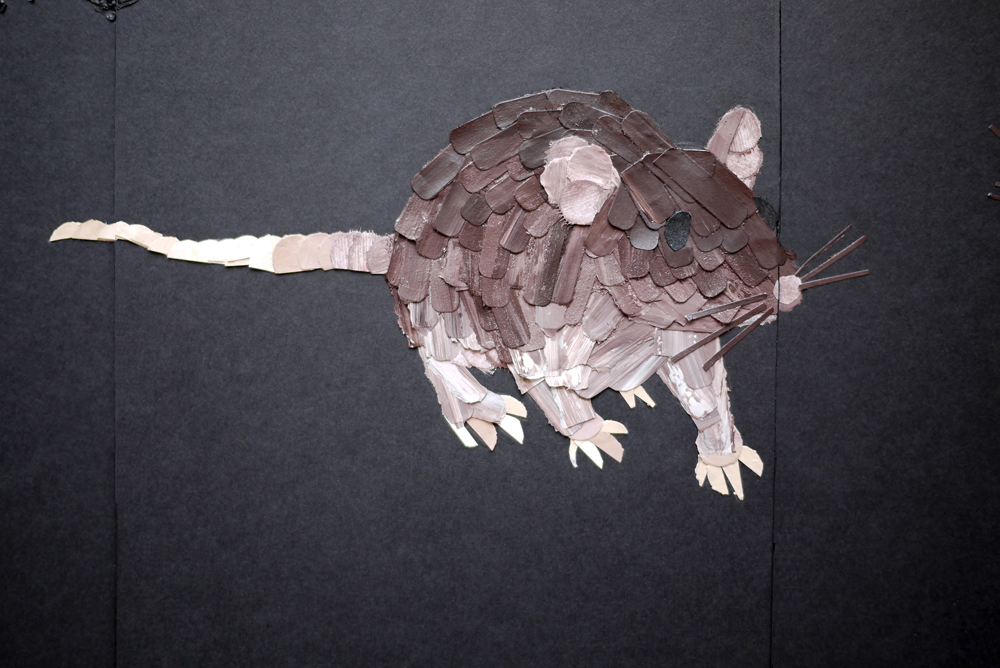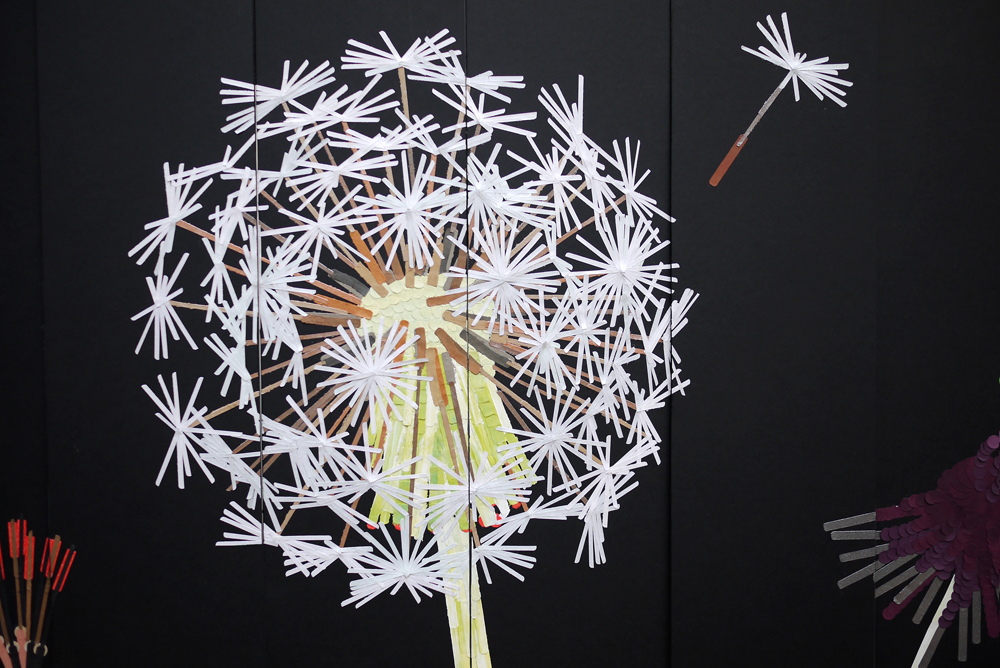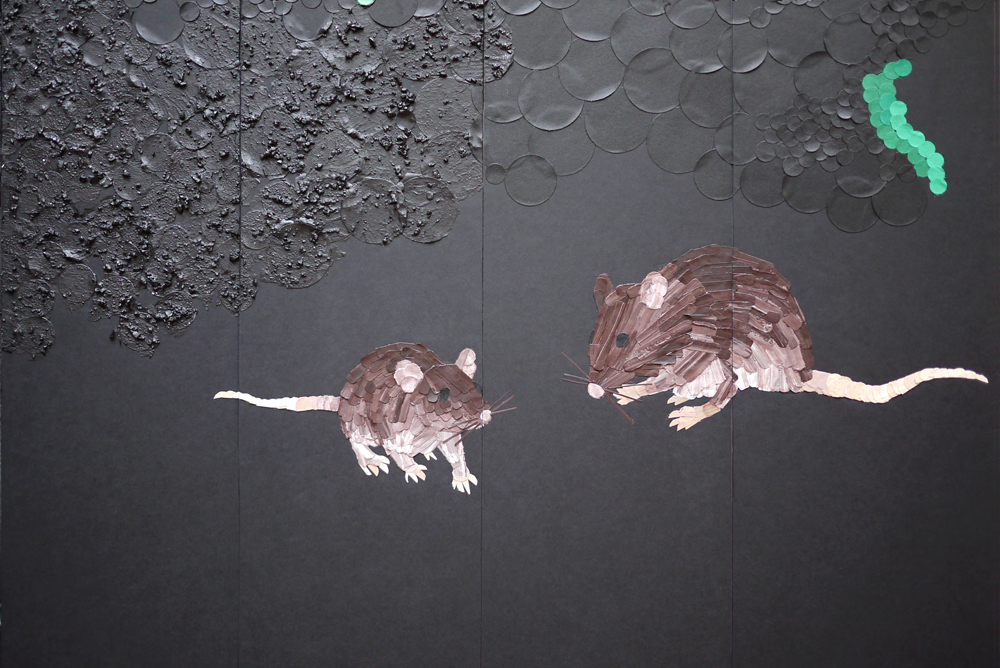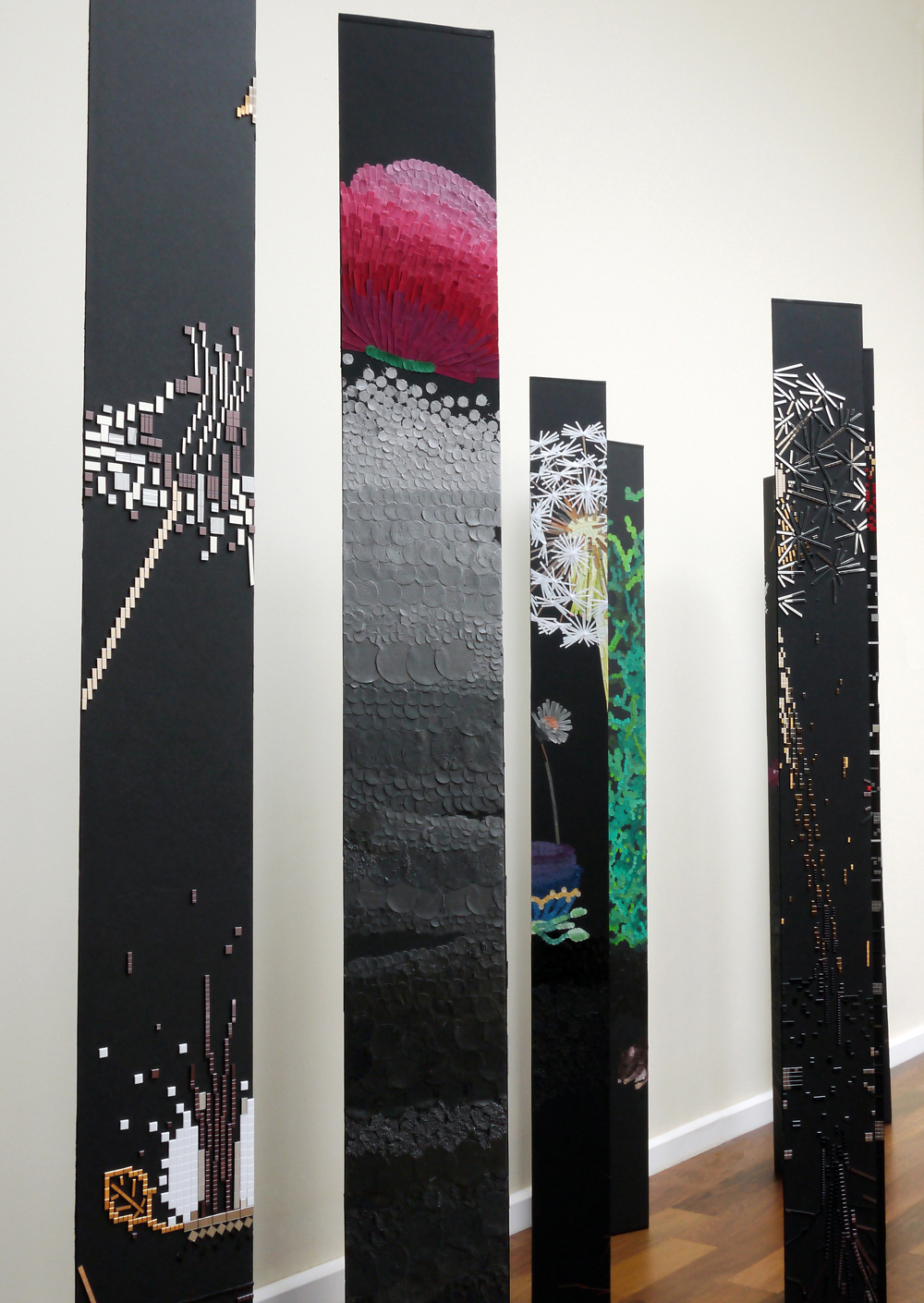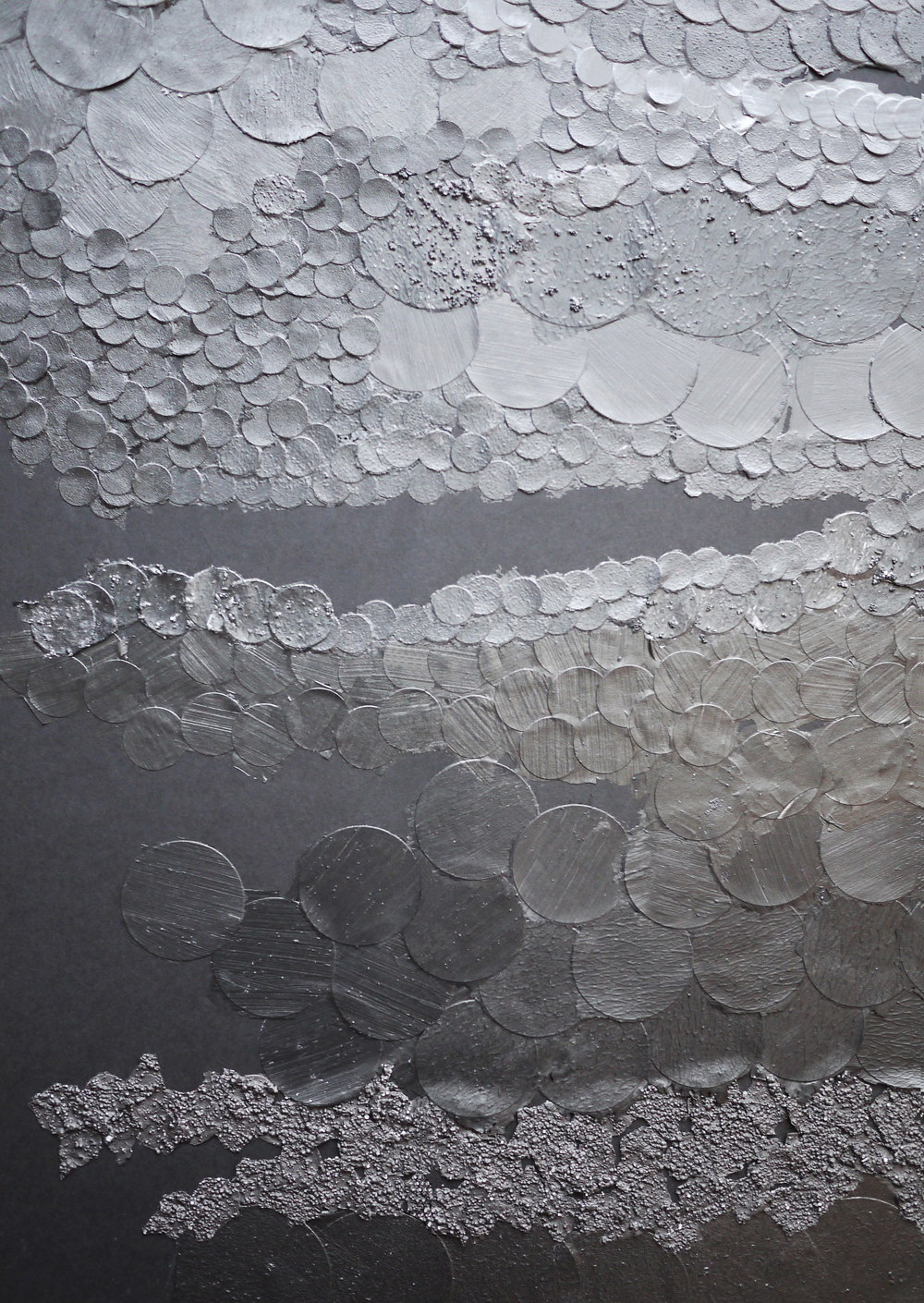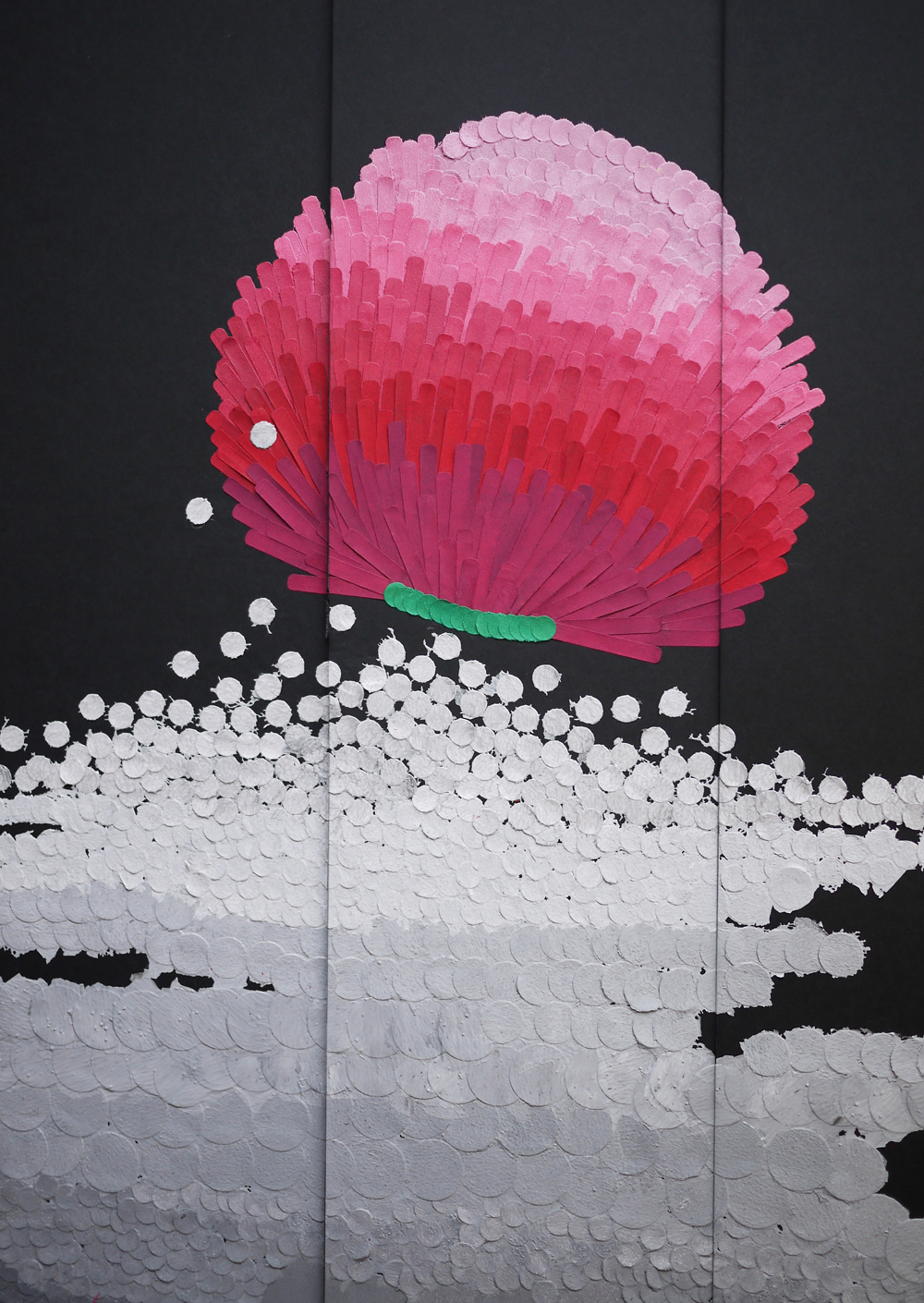 The second is made of mirrors, giving it the effect of « pixels ».
The third is directly engraved upon the surface.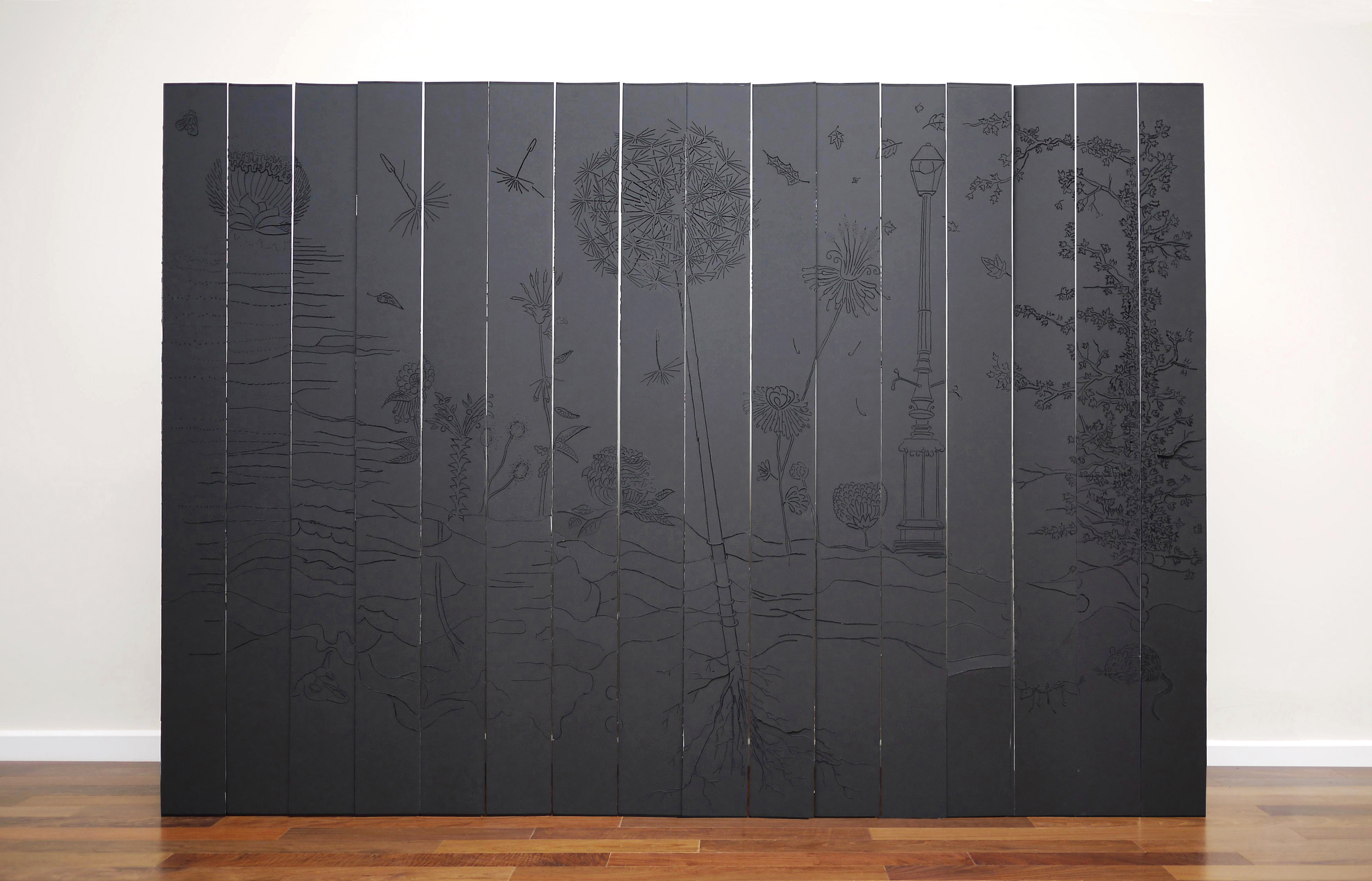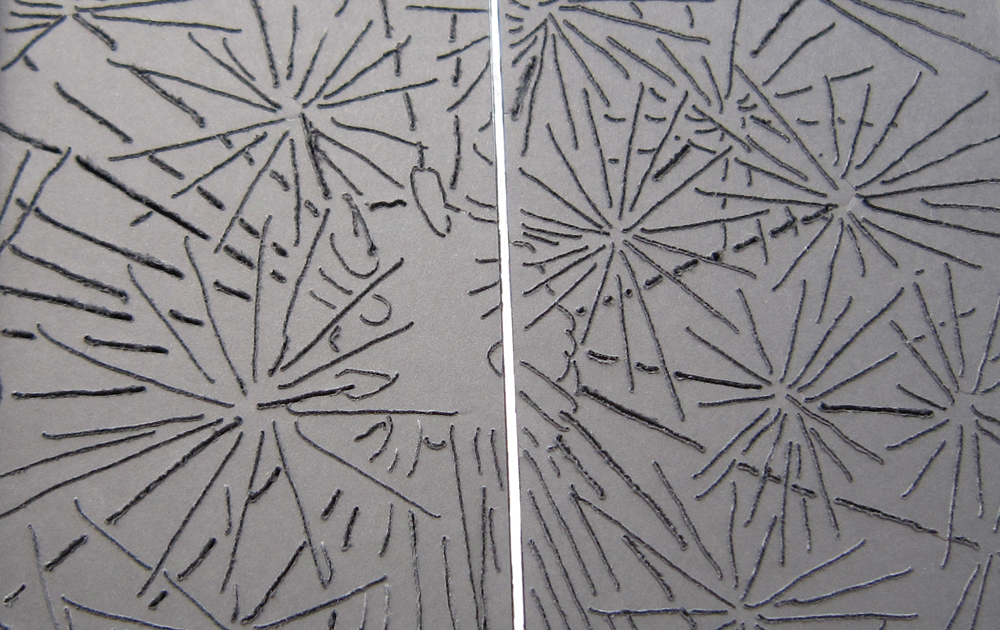 Each column finds the echo of its graphics on the neighboring column; the styles merge and blend in artistic whimsy.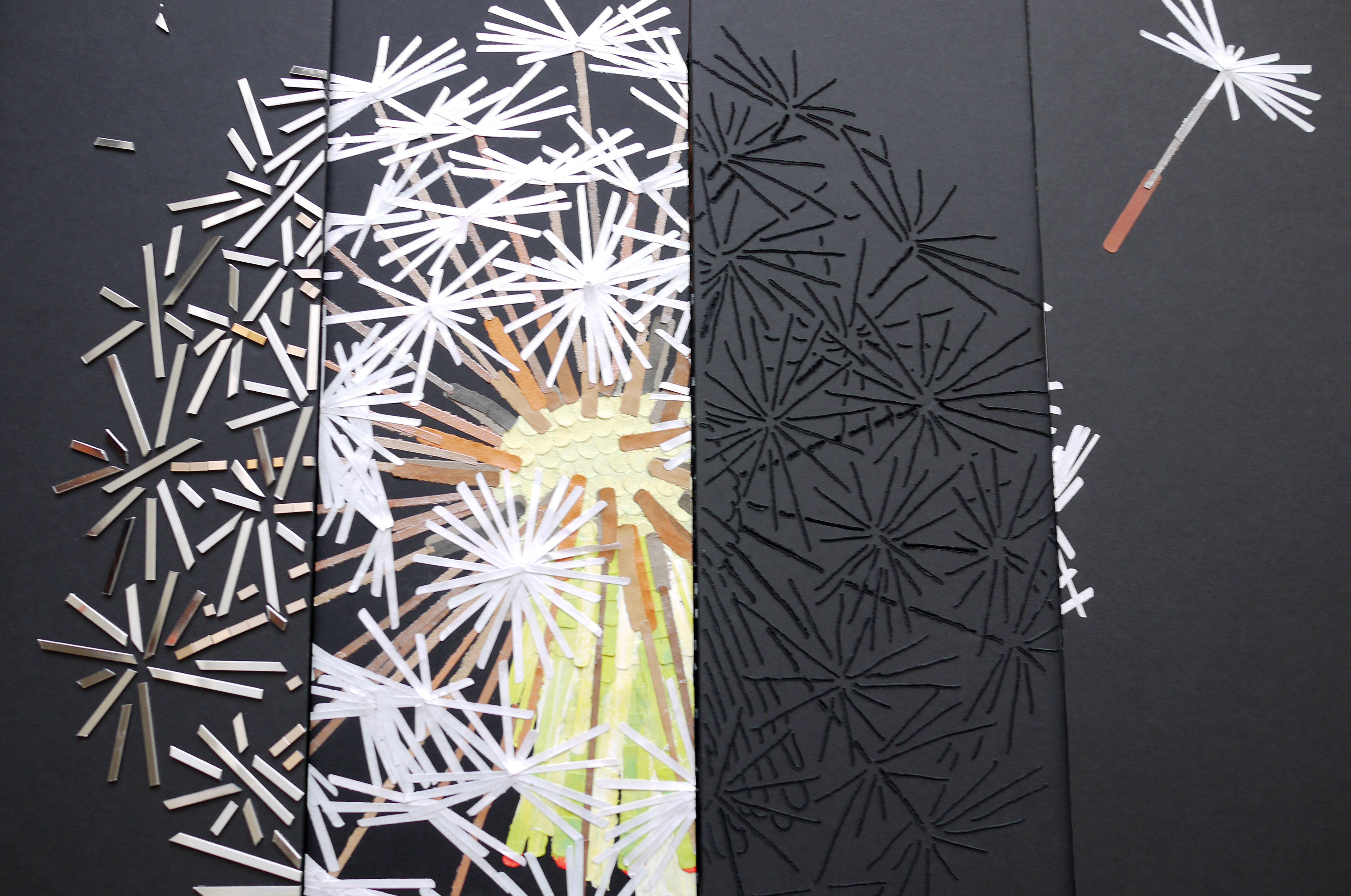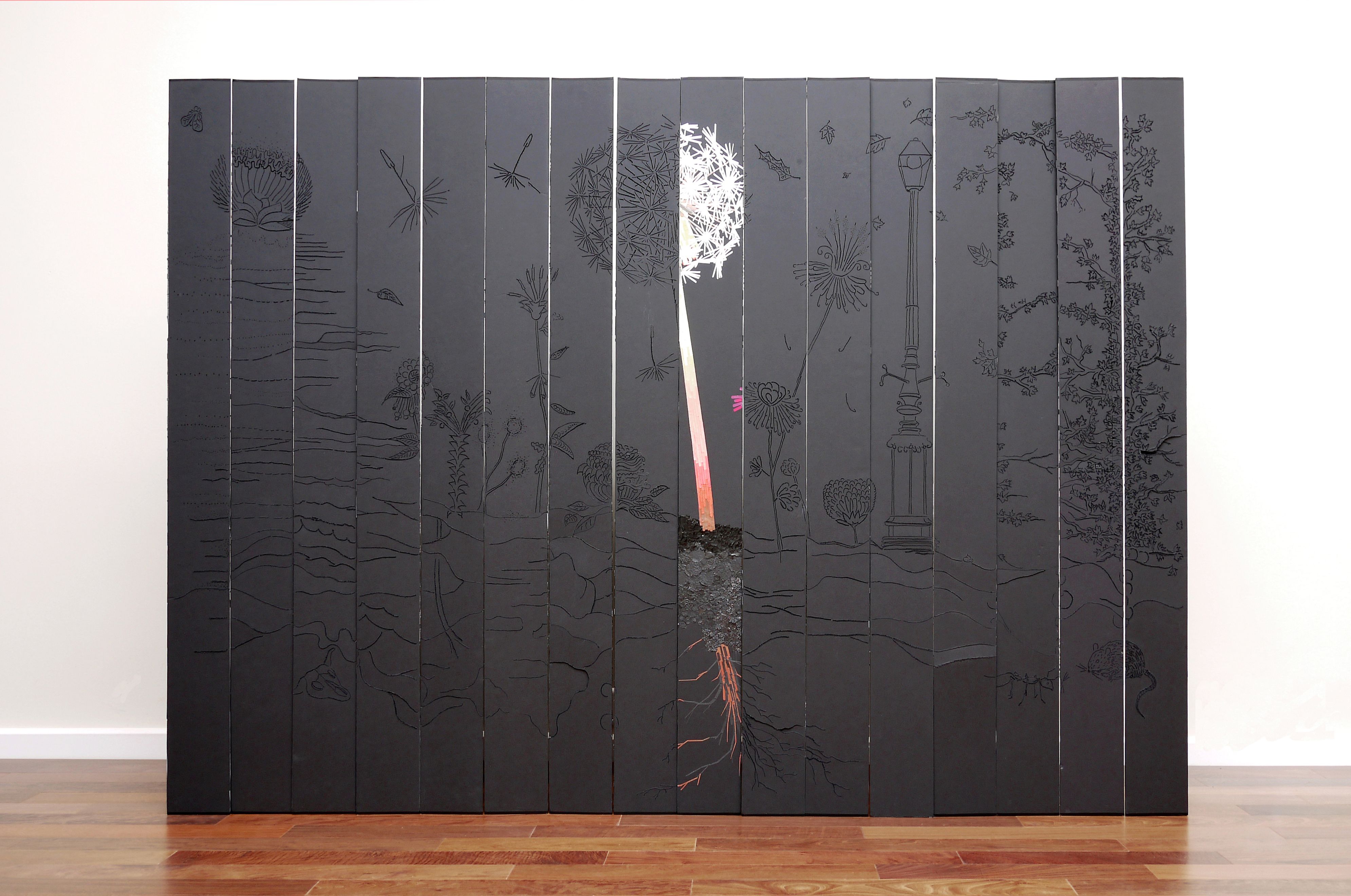 Palissade is also a sculpture, its volumes and graphics revealed in a forest of totems. Each column can stand on its own, unique unto itself, or can blend with the others to create a modular decor.
Palissade © All rights protected.
Patent filed with the INPI.